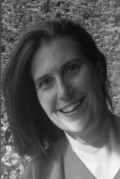 Jo is a highly qualified, very experienced award winning marketing and market research specialist.
Jo's great belief is that "your marketing is about making your product or service talk to your target audience in a way that they react to in a positive manner."
It sounds simple but making your products talk positively to their target audiences can be incredibly challenging.
That's why Jo has built up GAP Communications to help private, public and third sector organisations make their products talk.
Jo and her team now deliver down to earth, sensible solutions to a range of marketing and business challenges.
As GAP Communications has grown, Jo has added in market research and social research to her own product mix. Work for clients in these fields led to the development of The Questant Process – a process by which funded bodies can demonstrate their return to society for every £1.00 of funding given to them.
Jo has a degree and a post graduate diploma in Marketing and is a Member of the Chartered Institute of Marketing (MCIM) and a Certified Member of the Market Research Society (CMRS).